Commercial Bathroom Flooring – The Options
Choosing Flooring for Commercial Bathrooms
When you're looking to replace your existing commercial bathroom flooring it can be daunting to choose the right type for your application. Whether it be for healthcare, hospitality or commercial purposes there are many types of flooring to suit.
From vinyl flooring to safety flooring, to single sheet homogenous vinyl, we list the options and break down their features and benefits.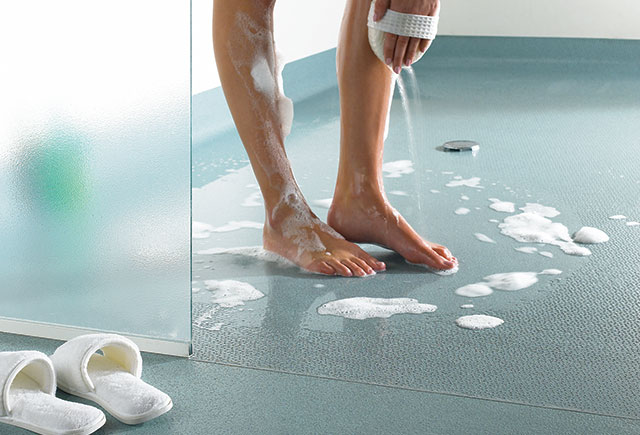 Homogenous Vinyl Flooring
Compact homogeneous vinyl floors are composed of one layer which is glued to the sub-floor and welded. Both tough and ultra-durable, they are great solutions for heavy foot traffic areas. Homogenous vinyl floors are recommended for applications in education and healthcare for their durability and ease of cleaning.
Learn more about homogenous flooring here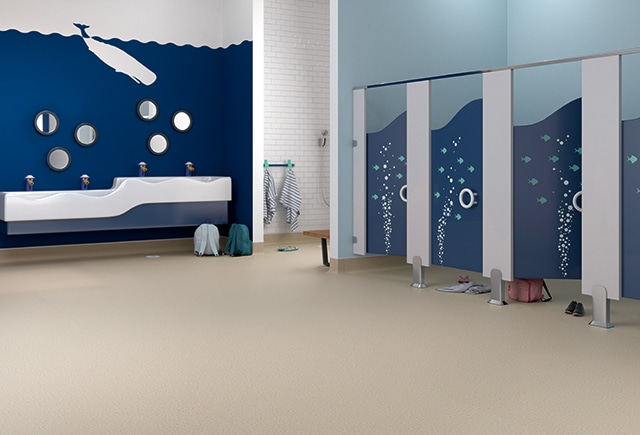 Safety Flooring
Safety flooring can come in modular tiles or sheets. With fewer joints, safety sheet is functional and popular and can cover large areas quickly. However, it cannot be repaired easily without leaving patches or needing full removal and replacement. Modular tiles can be replaced much easier but have an increase in joints which may wear over time.
Grease, oils and shampoos found in wet environments all pose a risk to people walking around. In this case, there are a number of options available to you in the safety flooring category.
Learn more about safety flooring here
If you are interested in commercial bathroom flooring, contact us today for a bespoke quotation and expert advice.